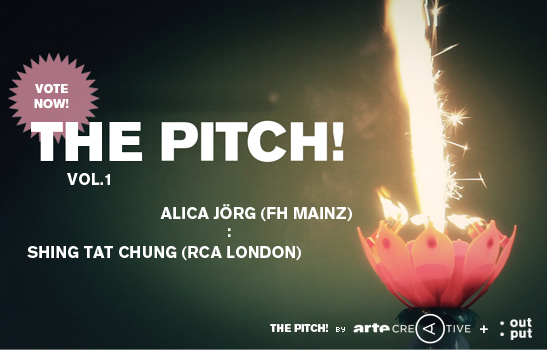 THE PITCH
Each month two selected students from the best schools around the world compete against each other by presenting their projects in a video clip on ARTE CREATIVE. The audience can vote which of the two projects is more creative, interesting and/or fun.
We are proud you present the first edition of THE PITCH!:
SHING TAT CHUNG (ROYAL COLLEGE OF ARTS) VS. ALICA JÖRG (FH MAINZ)
Now it is up to you to decide! Visit THE PITCH! WEBSITE, find out more about these amazing projects and cast your vote!
THE PITCH! is a cooperation project between :output and arte creative – the online platform of Europes TV channel arte.
SUPERSTITIOUS FUND BY SHING TAT CHUNG – RCA LONDON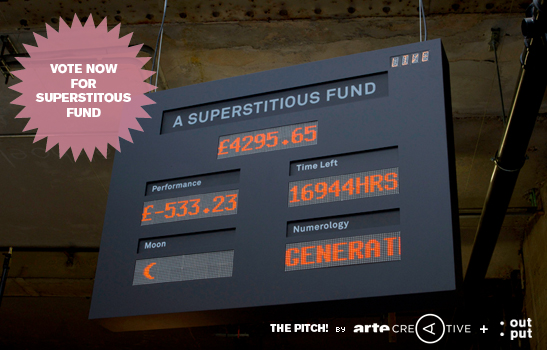 The 'Superstitious Fund' is an experiment. An algorithm is automatically buying and selling shares on the stock exchange. The investment decisions are based on moon cycles and numbers connected to superstitious beliefs and myths. The machine is developing its own logic and superstitions which influence its behaviour. For example the machine is afraid of full moon and the number 13.
Professor: Noam Toran
VOTE FOR SUPERSTITIOUS FUND ON THE PITCH! WEBSITE
Shing Tat Chung (1986) works and lives in London. After studying fine arts at the Slade School of Fine Art and the Frankfurt HfbK Staedelschule he graduated from the Royal College of Art London with a Master in Design Interactions. Shings work has been presented in the Design Museum London, V2 Institute for Unstable Media Rotterdam, Seattle Design Expo, Folkestone Triennial, Beijing Biennale National Museum of China and at the Milan Salone. He has been nominated for the "Design of the Year Award" at the Design Museum and the "Deutsche Bank Award" and received a recognition at the "Vida 14.0 Artificial Life International Awards" as well as an award for the "Best Conceptual Design" at the 'Microsoft-Design Expo'.

OBSESSIV BY ALICA JÖRG – FH MAINZ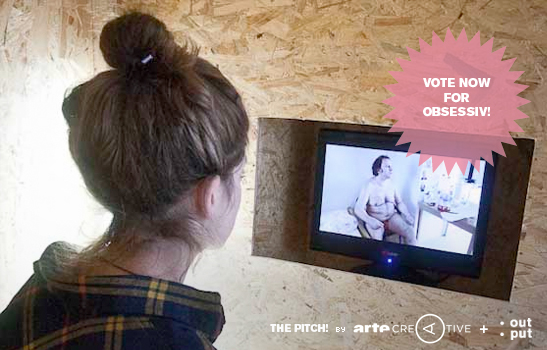 'Obsessiv' is a collection of 7 character sketches of people who live out their obsessions in every day life. The work investigates the boarder between the normal and the unnormal. The final thesis project is conceptualized as a travelling exhibition made of multimedia installations adressing the question how obesessions emerge.
Professor: Johannes Bergerhausen
VOTE HERE FOR OBSESSIV ON THE PITCH! WEBSITE

Alica Jörg (1988) studied communication design at the FH Mainz (Germany) and at the Swinburne Universität Melbourne. Currently she is enrolled in the art and design master programme at the Hochschule Luzern (Switzerland) .
The projects of Alica Jörg have been awarded at the Deutscher Designer Club and the Design Prize Rheinland-Pfalz. 2013 she received a scholarship of the Hirschmann Foundation.